This is only the beginning. Violence will be more brutal. Gandzyuk and other activists tell about attacks on them.
On the first day of 2018, a body of the human rights defender Iryna Nozdrovska was found in Kyiv region. She was brutally murdered. It turned out that it was only the beginning. This year, activists in various regions were poured over with acid, assaulted, and their offices were burned. Someone was murdered.
During summer a 23-year-old activist Mykola Bychka was found hanged, former volunteer of Donbass battalion and public activist Vitaliy Oleshko was shot dead, and minibus of the city councilor and volunteer Vitaliy Chernyavskyi exploded in Dnipropetrovsk region. The latter managed to jump out of the car and survived.
All these cases are connected with one thing – not only instigators but also perpetrators are not punished.
Ukrayinska Pravda had a talk with three activists who survived the assaults – Kateryna Gandzyuk, Vitaliy Ustymenko, and Serhii Sternenko. They told who they consider to be instigators, how the investigation of their cases is going on, and why, in their opinion, public activists are being attacked.
Kateryna Gandzyuk, an activist, employee of Kherson City Council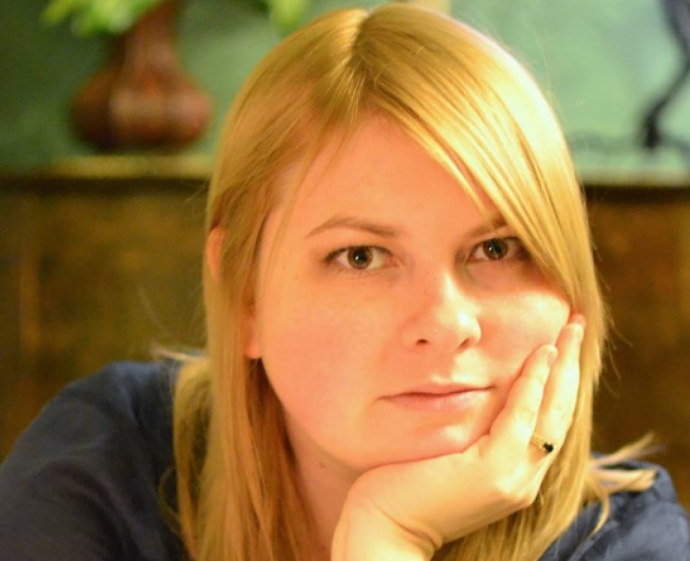 On July 31 an unknown man poured sulfuric acid into Kateryna Gandzyuk near her porch. From the beginning, the case was classified as "hooliganism". Under public pressure, the police re-classified the case as "attempted murder with particular cruelty". Kateryna received about 35% of skin burns.
On August 3, Minister of Internal Affairs Arsen Avakov reported that a suspect of the attack Mykola Novikov was arrested. He is currently under arrest. But the man has an alibi. He was on vacation with friends on that day.
We have been waiting for Kateryna Gandzyuk's response for a week. The activist is still in serious condition and undergoes new operations every day.  She records short audio messages when she has enough energy. She already had skin graft and was transferred from shock emergency department to septic. On August 14 she sent us a picture of the hospital window and wrote: "Yesterday I was transferred to another emergency department, and now I have a window. I don't know why but this fact makes me very happy".
"For many people it could be advantageous to get rid of such uncomfortable official like me. Moreover, I differ from others and this annoys many people and not only from Kherson. But very few of them could commit such a crime. Especially in the city where we all grew together, we went to one school with someone, we grew up in the same courtyard with someone. Such atrocities are usually not even spread among political opponents.
People have very long memory, so you cannot be absolutely sure that we are talking about someone from Kherson. I am almost sure that the instigator has a uniform with shoulder boards, probably even not one, in his wardrobe.
I had conflicts with Kherson politicians. I am engaged in social-political movement since I turned 18. Now I am 33. You should believe me that during this time I had a lot of different ideological, party, political conflicts, but usually all complaints in the end concerned law enforcement agencies.
As soon as I became an official, in November 2016, we took over cases and witnessed terrible abuses and crimes. Law enforcement officers were first people we communicated with and talked about order in society. Unfortunately, subjects of our conversations were informed about such communications in a few minutes, so it just did not make any sense.
I had this systemic ideological conflict, where it was impossible to negotiate, exactly with law enforcement officers. I received threats and warnings from them. They made different offers via people close to me. I cannot talk now about all details, as it can interfere the investigation. Make popcorn, believe me, as it will be very interesting.
I am not very interested in investigation now. Firstly, I do not believe in professionalism of police investigation. I am sorry to that poor guy who was arrested by policemen in my case, but for 99% it is a random man. I understand that information waves had to be extinguished very quickly, and this was done at the expense of his fate.
My close people, who saw the attacker, say that this is not him. I saw the same on the Internet as everyone else, but I do not recognize him (suspect in the attack Mykola Novikov – UP). Nobody conducted any investigation on this subject with me, apparently, my testimony is not needed … (After the conversation, on August 15, it became known that law-enforcement officers were not allowed to visit Kateryna Gandzyuk by doctors. Gandzyuk herself confirmed this information to UP, but noted that police did not visit her earlier – UP).
Now it's hard for me to follow the investigation, because I am focused on my health and recovery. I have surgeries every day and painful rehab after them. I do not want to cheer enemies and tell how it hurts. But I am sure as soon as I finish my treatment, the Ministry of Internal Affairs will be responsible for every false statement, lost day, hurt fate in this case, for each late appointed forensic examination.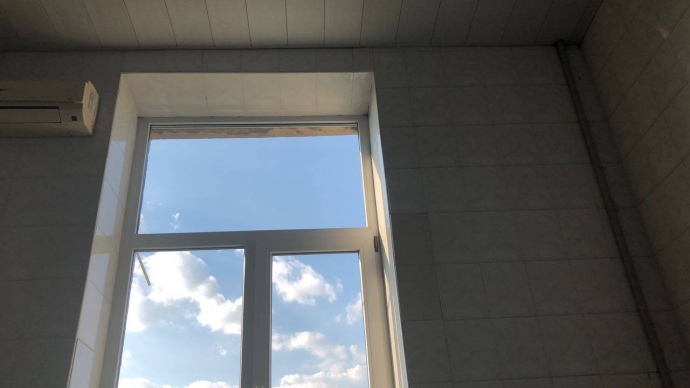 Now we have some kind of perverted decentralization system. It means that feuds were formed instead of decentralized communities in the regions. In exchange for loyalty they are allowed to create any associations with criminal, law enforcement officers, politicians of different background, people with whom it was not so long ago been shameful to stand. In fact, they have a mandate for such associations, so that the local feudal lord would guarantee one or another result during elections.
As for me, today local feudal lords feel impunity and intact. And these agreements, which exist between them and so-called Kyiv, generate a mutual guarantee in a number of regions and, in principle, have already started their way of violence. Kyiv still thinks that it controls something, but in reality, the situation is out of control. Kherson, Odessa are not unique. You know very well stories of Serhii Sternenko, Kharkiv citizen Dmytro Bulakh.
I think it's just the beginning. Violence will be more brutal, people will be intimidated. And if central authorities do not rigidly react to such impudence of regional elites, if there are no trials of local scum, who are allowed to arrange terror using unknown money and power, then in a very short time we will find ourselves in a state where there is neither authorities nor opposition, but there is a solid public council at the Ministry of Internal Affairs.
In general, I have never felt safe. Why had I tried to attract attention to attacks on other activists? Because I knew that sooner or later I would be in this sad list of affected activists. And no one has security guarantees. Today, any active person who is able to mobilize others, to be socially useful, is in danger. And I insist on this.
I want to thank everyone for the support. It was extraordinary, I was shocked from the first seconds and I could not imagine that so many people were supporting me. It seems to me that every good word, every wish relieves my pain (Kateryna's voice begins to tremble – UP). I want to ask my relatives, friends not to worry. Fortunately, doctors have managed to save both eyes and I will definitely recognize myself in the mirror. I'm not sorry about anything. I will definitely recover. I think I'm lucky – I'm alive."
Vitaliy Ustymenko, a leader of Odessa branch of AutoMaydan organization, a member of Public Council at the National Anti-Corruption Bureau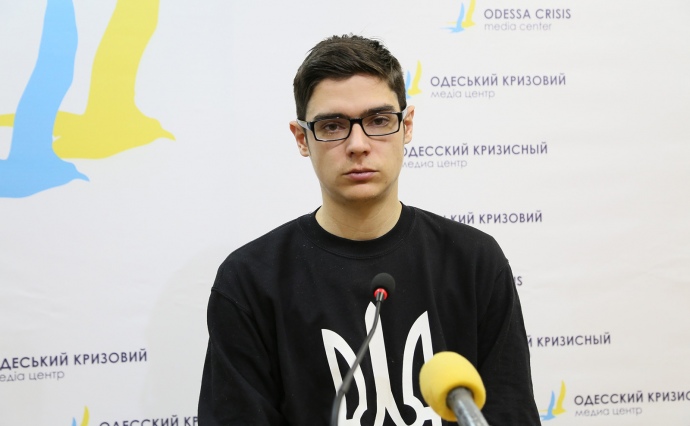 The attack on Vitaliy Ustymenko was committed on June 5. In the daytime in the center of Odesa two unknown people jumped at him and started to beat him on the head, then they knocked him down and stabbed. The investigation did not establish either attackers or instigators.
"I have a photographic memory of all local criminal thugs "titushky". Considering the fact that attackers have worked professionally and quickly, it is safe to assume that they are not local.
Now everything has healed, stitches have been removed, I do not even take pain killers. Therefore, I can already function, besides, we have many plans for this summer and for future in a whole.
If we talk about instigators, investigation is not moving at all. I called investigators almost every day. In case of Katya Gandzyuk, the suspect was arrested in a few days. Here is a completely different situation.
Approximately two weeks after the attack, I caught regional prosecutor at one event in Kyiv. He assured me that they had already arrested or at least identified those who had assaulted me. So far, the investigation has not informed about results, and we understand that they do not have any.
I am still convinced that there will be no results. If one of two attackers is arrested, or is identified, then the qualification of the crime will be changed. As it was already done in the case with other activists from Odesa.
Oral or written threats at sessions of the city council and from the close circle of Gennadiy Trukhanov (mayor of Odesa – UP) are regular. They threaten activists, in particular, me and our organization in various ways. It has been lasting for several years. The only difference is that one month before the attack I discovered that I was under surveillance.
I will not say any sensation, judging by the fact that crime has been committed publicly, we can assume that this could have been done by people who have been absolutely certain that they will not be punished. Only one group can afford such frank attack in our city – these are representatives of Trukhanov and Galanternyk (Volodymyr Galanternyk is a multimillionaire, "secret master" of Odesa according to the media – UP). This is our first and main version.
The attack was committed at the beginning of beach season. This period is always very hot from the point of view of protecting public areas from further constructions. If you compared the activity of civil sector this summer with the past one, it is obvious that earlier we had more events. Now we are distracted by our own investigations of activists' attacks in information and legal sense.
I think that organizers of the attack have been guided precisely by these considerations, in order to distract us in a certain way.
A week after the attack, I was provided with state security guard, and still I am under guard. I am not sure how long it will last (on August 14 it became known that state guard was removed from Vitaliy Ustymenko – UP). Psychologically, of course, I feel more calm. But, firstly, this is not a permanent measure, and secondly, frankly speaking, it looks more like control than protection. Because in fact all my movements are fixed, and meetings are obvious to police.
A sense of danger to public activists is a permanent state, it's normal since 2013-2014. I say it without fanfare. In fact, we rely on ourselves in providing our own security.
The civil sector is perhaps the only subject that can effectively oppose authorities. Frankly speaking, that civil sector in Odesa exists despite the fact that as of 2015 it has been subordinated to financially-industrial group that controls the city.
Attacks can be partly related to the fact that civil sector has achieved some success. On the other hand, it is obvious that a lot of reforms have failed, in particular, those regarding judges, police, and prosecutor's office.
The key aspect of attacking activists is the fact of impunity for attackers. It should be a signal for entire civil sector. Murders or assaults, especially before elections, will continue.
Those brave bulls do not understand the logic of civil sector. In fact, we only become more proactive. At least, this is evident in Odesa.
For example, after the attack on me, on the same week we held a big action on the beach and destroyed one of illegal buildings. It is better to be even more effective after the attack than before it. Moving to another city or country is not an option".
Serhii Sternenko, former leader of the "Right Sector" in Odesa
On May 24, two unknown persons committed assault on Serhii Sternenko. During the attack, the activist was stabbed in his hand. One of attackers escaped, but he was later arrested. Another attacker received a death stab in stomach from Sternenko. It was already the third assault on Odesa activist. On May 1 unknown shot him from behind. On February 7 Serhii Sternenko was attacked near his house.
"I suggest that there are two possible versions.
This may be the work of the Russian Federation to destabilize the situation in the South and the East of Ukraine. If we analyze the geography of attacks on public activists, these are Odesa, Dnipropetrovsk, Zaporizhya, Kherson, and Kharkiv regions. In 2014 these regions were called Novorossiya by Russian propaganda.
The second version is that this may be the revenge of local elites. But, in reality, terror against public activists looks very systematic, and it look like that the same group of people is behind it.
I assume that interests of local political elites, such as Gennadiy Trukhanov, pro-Russian representatives of local political parties and Russian special services may coincide. Before the Presidential election, we can deal with organized group which is well-equipped technically and financially, which can work systematically against prominent civil activists, volunteers, and journalists.
Impunity is one of the factors. If we consider involvement of local political elites, which are often connected with local police, then we should understand that law enforcement officers may assist such local crimes. Firstly, some employees may provide information to attackers, and secondly, they may not investigate criminal proceedings regarding facts of attacks.
Instigators, organizers, and often perpetrators avoid responsibility. This can provoke relapse. If law enforcement system of Ukraine worked properly and searched for instigators of attacks, then these crimes would be stopped or there would have been much less of them.
There are three criminal proceedings regarding attacks on me.
As for the first attack that took place in February, I have no access to this criminal proceeding. Judging by the fact that the main witness was not questioned for more than six months, I was not fingerprinted, and neither I was even called into investigative experiment, I could assume that investigation stalled. No notices of suspicion have been handed to perpetrators, accordingly, to organizers and accomplices.
As for the second attack that took place on May 1, the attacker was arrested, because I managed to catch him. Organizers, intermediaries, instigators are unknown. I do not know whether the attacker is in custody now because investigators who investigate this criminal proceeding have not answered my calls. When I got in touch on the fifth day after the attack, the investigator told me that the court hearing had taken place without my participation.
As for the last proceeding, I cannot disclose information that is in documents. But the facts are the following: intermediaries are not jailed, neither is the instigator. We do not know who these people are. Perpetrator Oleksandr Isaykov, who is alive, is also not jailed and is under the state guard.
Instead, when every attack took place, I asked to provide security for me, in particular state guards, and my requests were denied every time. They said that police "did not establish a threat to life and health." Also, I was denied the opportunity to register weapon for self-defense.
I have private security which is organized by my friends. Of course, I feel in danger because organizers of all attacks are not jailed. And there is absolutely nothing that could prevent another attempt of murderous attack on me as well as on other activists.
I assume that attacks are related to my social activity, and the fact that I actively express my civil stance. They are done to make me silent or to intimidate me. And this happens not only with me. All public persons, who survived attacks during the year, one way or another were harshly criticizing local authorities and opposed the tyranny of local forces.
There is no recipe how to deal with it. If it is possible, you should visit at least elementary courses of self-defense, register or purchase weapon permitted by law, change the place of residence from time to time. As for me, every citizen of Ukraine should do this in order to protect himself or herself.
As for civil activists, maximum public pressure, publicity, resonance, support of other activists should be applied in order not to allow to "close" these cases. The only thing that now somehow affects the authorities is a public resonance.
My hand is still recovering. I hope that in next 8-9 months everything will be fine. There are still some serious injuries, including those caused by physicians. But I do not plan to stop social activity under any circumstances."